Company services
We provide a full range of support services for companies registered in the Emirates. We will help in eliminating errors and shortcomings that arose during the opening stage, we will take care of resolving current legal issues and difficulties. Additionally, we provide translation and legalization services for all related documentation.
Service cost
Renewal of licenses and permits starting at $700
Business activity adjustments starting at $700
Company structure modifications starting at $700
Removal of local agents starting at $700
Addition/removal of founders starting at $700
Employee onboarding starting at $1,850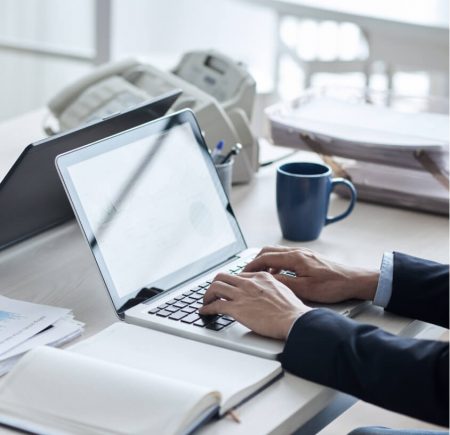 Staying ahead of the game
The AWATERA team has extensive experience in business registration and operations in the UAE. We have practical knowledge that there are several not always clearly defined requirements in this country that any company owner will encounter. Signing a post-service contract for your company can reduce your expenses on major business restructuring and immediate problem-solving, and in some instances, prevent these issues from arising. Furthermore, we will help you save time and minimize the emotional toll of dealing with the official bodies of the Emirates.
Our Clients' FAQ
At a minimum, once a year for renewing your license, legal address, and immigration card. From there on, it is individual:
Your company's employees need to renew their visas every two years
When you hire new staff, it is necessary to arrange work visas for them
If your company is drawing in investors, they need to be allocated shares in the company, which requires amendments to the company's charter and license
If some participants wish to leave your company, document changes will also be required
If you wish to remove the local agent and change the company's type to LLC
and in many other cases.
No, a voucher from the Ministry of Economy is required for most services. On average, these cost between $1,500 and $2,800.
No, our experts will handle everything without your presence. In certain instances (such as amending your license and company charter), a Zoom call with a notary may be necessary to confirm your identity and agree to the amendments.
Yes, indeed, it's even more cost-effective as the base fee and the charge for entering into the Ministry of Economy voucher are paid only once, with the cost of each amendment added to this sum.
Cases
What we did
Formed a company
Helped acquire a visa within five working days
Opened an account within a month
Hired 20+ employees and assisted with their family visas
Continue to provide support to this day

Learn more

Our work, from establishing the company to fully employing the staff, took approximately a month and a half. The first Dodo Pizza location opened in Dubai in January 2023. We are very happy for them and continue to provide support by answering their questions in detail. This experience was also beneficial to us. Through our collaboration with Dodo, we realized that we can offer comprehensive legal support on all matters related not only to relocation but also to conducting business in a Muslim country.

Learn more
Write to us and we will be happy to help you