In-depth market research
An in-depth market research comprises two phases – an analysis of the market niche and a technical analysis of the market entry. Upon completion of the research, you will gain a comprehensive understanding of all the prerequisites for introducing your product to the market, its position in this market, and development forecasts.
An analysis of the market niche helps comprehend what influences the business and how. It answers the question "How to build a marketing strategy?" We will evaluate your competitors, their strengths and weaknesses, investigate the competitiveness of your product, and conduct an analysis of consumer behavior.
The technical analysis of the market entry involves a thorough explanation of business registration in accordance with existing laws. You will be provided with a list of documents and permits required by government bodies, along with practical guidelines on how to fill them in.
What is included in the service?
Analysis of the market niche
Technical analysis of the market entry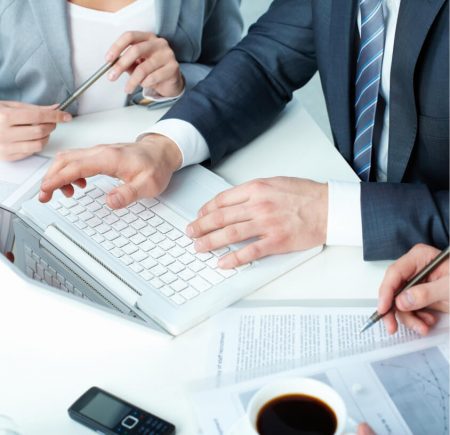 Phases of thorough market research:
Creation of a work specification

To create a work specification, our experts will ask you detailed questions about your organization's activities and the objectives of the comprehensive research.

Executing the research

During this phase, our specialists gather data for marketing analysis, considering the unique aspects of the Emirates market, and examine the requirements of regulatory bodies for the type of activity you are interested in.

Final report

The research findings are presented to the client as a comprehensive final report, enabling conclusions about the profitability of doing business in the UAE, potential expenses, and additional requirements.
Our Clients' FAQ
Any company contemplating starting or expanding a business in the UAE.
A marketing study can be conducted prior to a technical analysis. It evaluates the competitiveness of your product in the Emirates market.
Technical analysis provides insight into the practical execution of the project within the country. This service can be utilized when deciding to establish a business in the UAE or when it is necessary to calculate all expenses.
The starting price is $10,000. The cost is determined on a case-by-case basis, depending on the research methods and the number of respondents involved.
It varies, but on average, our specialists need about 1 month to conduct a comprehensive study.
Cases
What we did
Formed a company
Helped acquire a visa within five working days
Opened an account within a month
Hired 20+ employees and assisted with their family visas
Continue to provide support to this day

Learn more

Our work, from establishing the company to fully employing the staff, took approximately a month and a half. The first Dodo Pizza location opened in Dubai in January 2023. We are very happy for them and continue to provide support by answering their questions in detail. This experience was also beneficial to us. Through our collaboration with Dodo, we realized that we can offer comprehensive legal support on all matters related not only to relocation but also to conducting business in a Muslim country.

Learn more
Write to us and we will be happy to help you