Comprehensive Services
Launching a Business
Supporting Business
Advantages of Working with AWATERA Experts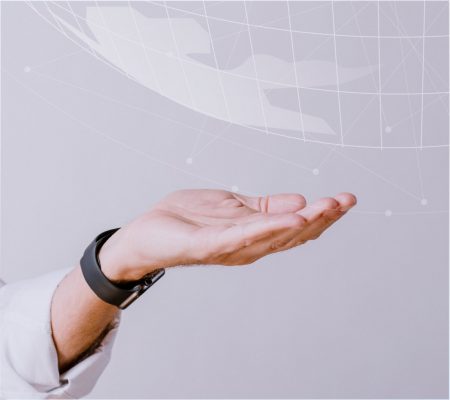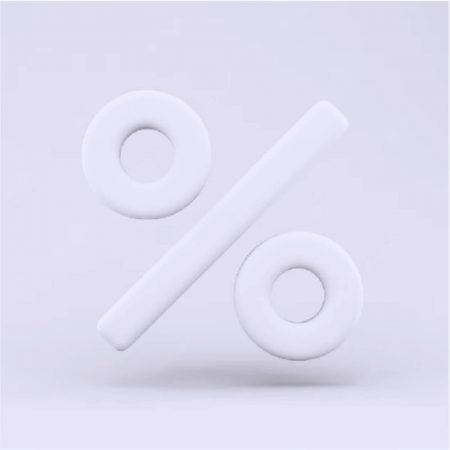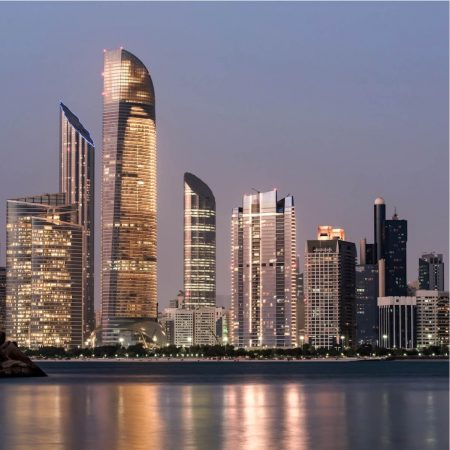 Address all questions and issues related to company formation in one place
Complimentary translation of all documents required by banks or economic zone regulations
Free consultation on minor or everyday matters
Achieve results, even in seemingly hopeless situations
Offer premium Moscow service at an affordable price
Cases
What we did
Formed a company
Helped acquire a visa within five working days
Opened an account within a month
Hired 20+ employees and assisted with their family visas
Continue to provide support to this day

Learn more

Our work, from establishing the company to fully employing the staff, took approximately a month and a half. The first Dodo Pizza location opened in Dubai in January 2023. We are very happy for them and continue to provide support by answering their questions in detail. This experience was also beneficial to us. Through our collaboration with Dodo, we realized that we can offer comprehensive legal support on all matters related not only to relocation but also to conducting business in a Muslim country.

Learn more
Sign Up for a Consultation
What can you expect from a free consultation?
We'll examine your situation in an online meeting and prepare a commercial offer file, outlining the possibilities and optimal solutions for your issue.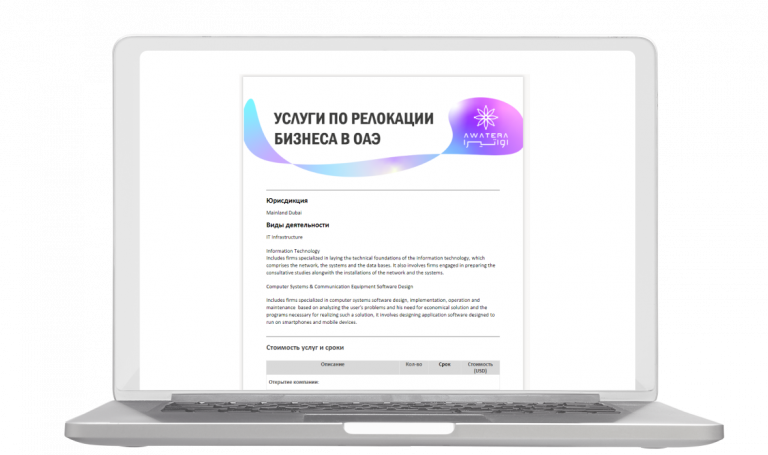 We'll analyze the task
We'll itemize all expenses
We'll outline the entire process step by step and indicate the timeframes for each stage
We'll select the jurisdiction tailored to your business activities, license, and other documents, and inform you about all the requirements for obtaining them
Tell us about what interests you, and we'll
gladly address your concerns
Reviews
Ilya Farafonov,

CEO of Dodo Pizza

We got in touch with the AWATERA team after our first unsuccessful experience with other local consultants.
Their services, such as company registration, account opening, employee hiring, and advice on various legal and business issues, surpassed our expectations, and I can genuinely recommend them as experts in their field.
Moreover, we continue working together to this day. For them, phrases like "we don't know" or "that's impossible" do not exist. Their team is always prepared to help find solutions to nearly any business-related question in Dubai and the Emirates.


September 08, 2022

Learn more

Nikolay Klimov

Co-founder and CEO of Karakter Coffee UAE

When the need to open a company in the Emirates arose, I began asking my acquaintances. They recommended reaching out to AWATERA. We communicated via Zoom, discussed all the details; I received some advice on what to do and what to avoid. In a couple of days, they sent me a proposal outlining all actions and costs for each service. The team was always available, and everything was accomplished surprisingly quickly. Thank you for continuing to support me even months later.


October 12, 2022

Learn more
Join us on Telegram
Our channel provides up-to-date information and insights on starting a company in the UAE. We also share helpful facts about living in Dubai to ease your transition when opening a company abroad.