Mainland company
For established businesses with a long-term plan, a local (mainland) company is the best choice. These companies fall under the direct jurisdiction of the Department of Economic Development of the host emirate. Mainland companies is at liberty to bid for government contracts, seek local investors, and carry-on full-fledged commerce or other business anywhere in the UAE without restrictions. They also have access to exclusive lines of business, but the best part is that mainland companies have a corporate bank account opened for it faster and easier than for a freezone company located in a free trade zone.
The service includes
Incorporation of a legal entity
Visas for the founding members
Opening a corporate bank account
Support and assistance every step of the way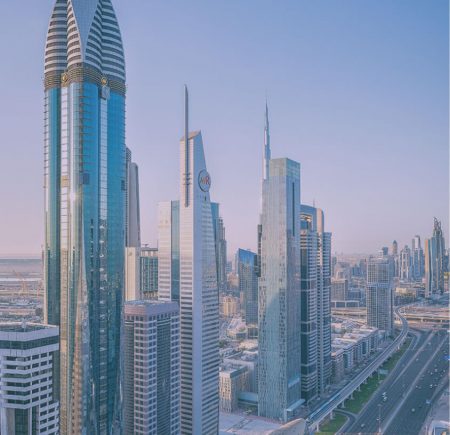 Stages of starting your business
Consultation with AWATERA professionalsiness

AWATERA offers a turn-key service designed to assist you with opening your business overseas.
We will work with you to select the most suitable legal format and type of business for your enteprise, we will come up with a cost minimization plan for you, and we will explain the finer points of doing business in the region.

Securing a license

An operating license is the principal constitutional document in the UAE. It indicates the company's jurisdiction, types of business, and founding members. A company does not legally exist unless it holds an operating license. We will asist you in securing accreditation with the jurisdictional authorities of UAE, and we will share what we know about the local traps and pitfalls, either from our own experience or that of our clients.

Visa arrangements for founders

No one can have a bank account opened or do business in the UAE without a residence visa and a local Emirates ID. We will guide you through the visa process, from application filing to health checkup and biometric scanning.

Opening a bank account

Unlike what we in Russia are accustomed to, you cannot simply ask any commercial bank to open a corporate current account for you in the UAE. The bank will need to see a profile of your company and its founders, and it's important to prepare it correctly to the bank's satisfaction. The bank will also require a specified set of documents. We will help you prepare the required documents, we will escort you to your meeting with the bank manager, and we'll take care of all compliance matters.
Our Clients' FAQ
This is a wide ranging question, and the answer will be different case by case, being conditional on such key factors as the costs of hiring staff and renting an office, whether or not the company can do business in the mainland UAE, the cost of starting the company per se, and accessibility of the desired type of buisiness.
It is also important to keep in mind that a free trade zone is viewed as high risk territory by banks, which is why it is harder and takes longer to have an account opened for a freezone company.
You will only need scan copies of the founders' international passports and their 3x4cm photos on a white background.
This is heavily dependent on your choice of jurisdiction. It takes an average of 1 to 3 weeks to open a legal entity.
Two to three weeks on average, but the process is generally speedier for the mainland, taking 1 to 1.5 weeks.
A month and a half to two months for a mainland company, and up to 4 months for a freezone company.
The founder's presence is hardly ever required to open a company. You have to physically attend the visa process and you have to be there to sign the bank account paperwork. This takes 2 to 3 weeks. There will be a period of one to one and a half weeks during those 2 or 3 weeks when you cannot leave the UAE. After that you can be in and out to complete the remaining procedures.
To keep your visa valid, you only need to visit once every 180 days.
A residence visa is issued for two years.
Cases
What we did
Formed a company
Helped acquire a visa within five working days
Opened an account within a month
Hired 20+ employees and assisted with their family visas
Continue to provide support to this day

Learn more

Our work, from establishing the company to fully employing the staff, took approximately a month and a half. The first Dodo Pizza location opened in Dubai in January 2023. We are very happy for them and continue to provide support by answering their questions in detail. This experience was also beneficial to us. Through our collaboration with Dodo, we realized that we can offer comprehensive legal support on all matters related not only to relocation but also to conducting business in a Muslim country.

Learn more
Write to us and we will be happy to help you