Translation
We can assist with translating documents for submission to banks and other institutions. Contracts for transactions, promotional materials, etc. We offer translation services for a wide range of standard documents as well as unconventional documentation of any type. Our translators and editors will render your documents with utmost precision, adhering to all language standards and consistent phrasing for the chosen type of document.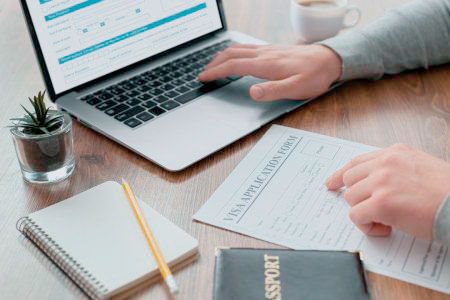 Our Clients' FAQ
No, you cannot. The Apostille represents a simplified legalization procedure, which is the procedure of giving documents legal force in another country. Only the nations that are the signatories of the Hague Convention accept legalization with an Apostille. Not being a signatory of the Hague Convention, the UAE requires consular legalization, which is a lengthier and more costly process of attesting the validity of documents. When legalized by a UAE consular institution, your documents will also have legal force outside the UAE, in countries such as Kuwait and Egypt.
You need your documents translated, notarized and legalized for them to be accepted by the jurisdictional authorities in the Emirates. Legalized documents translated to Arabic or English have legal force in the UAE.
AWATERA is a leading Russian language services company with a track record of more than 20 years. We translate any language pairs and any subjects, verbally or in writing. We are proud to name numerous global corporations among our translation service customers. Our local offices in Moscow, St. Petersburg, Vladivostok and Belgorod fill notarized translation orders for individuals.
We will localize any product in any format and language, adapting it for any market anywhere on the planet. Find out more about AWATERA's localization services on https://awaloc.com/.
Cases
What we did
Formed a company
Helped acquire a visa within five working days
Opened an account within a month
Hired 20+ employees and assisted with their family visas
Continue to provide support to this day

Learn more

Our work, from establishing the company to fully employing the staff, took approximately a month and a half. The first Dodo Pizza location opened in Dubai in January 2023. We are very happy for them and continue to provide support by answering their questions in detail. This experience was also beneficial to us. Through our collaboration with Dodo, we realized that we can offer comprehensive legal support on all matters related not only to relocation but also to conducting business in a Muslim country.

Learn more
Write to us and we will be happy to help you