Technical analysis of the market entry
Our experts will provide you with information on the requirements set by organizations that regulate company operations and will estimate the cost of business registration in the context of a technical analysis of the market entry. This will help you avoid unexpected expenses and issues.
What is included in the service?
A report on the feasibility of opening a company in the UAE, complete with practical instructions and requirements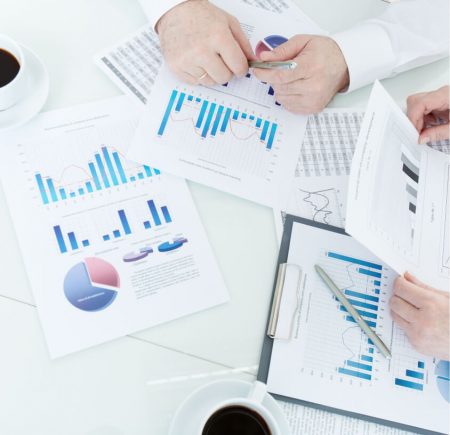 Phases of the technical analysis:
Forming a request

Before commencing, we clarify the specifics of the project: the type of activity, the company's product, staff size, the platform where services will be executed, and other subtleties. A comprehensive project description enables us to formulate a thorough conclusion and create an action plan.

Data collection

At this stage, we explore the feasibility of executing a specific project in the UAE: license requirements, technical documentation, additional permits, personnel requirements, and other technical aspects.

Drafting a report

Having all the necessary information, we compile a comprehensive report detailing all requirements and providing explicit instructions on their fulfillment and potential expenses. This data allows for an objective evaluation of the project's implementation probability.
Our Clients' FAQ
Technical analysis outlines the procedures necessary for the physical realization of the project in the Emirates, hence it is advisable to consider this prior to initiating any other actions. Moreover, it can be conducted simultaneously with the market analysis by ordering a comprehensive analysis  from us.
The technical analysis price starts at $1,000, and the period for drafting a conclusion starts from 1 week. The price is calculated individually and varies depending on the type of activity and the chosen method of business registration.
Cases
What we did
Formed a company
Helped acquire a visa within five working days
Opened an account within a month
Hired 20+ employees and assisted with their family visas
Continue to provide support to this day

Learn more

Our work, from establishing the company to fully employing the staff, took approximately a month and a half. The first Dodo Pizza location opened in Dubai in January 2023. We are very happy for them and continue to provide support by answering their questions in detail. This experience was also beneficial to us. Through our collaboration with Dodo, we realized that we can offer comprehensive legal support on all matters related not only to relocation but also to conducting business in a Muslim country.

Learn more
Write to us and we will be happy to help you