Freezone company
In most cases, companies that do not intend to offer services or sell products in the Emirates opt for a freezone license. Companies holding such a license are permitted to provide services and conduct business activities solely within their designated zone. Nonetheless, there are other ways to get around this system. Our specialists work directly with government bodies to assist you in making the most suitable choice for your specific situation.
What is included in the service?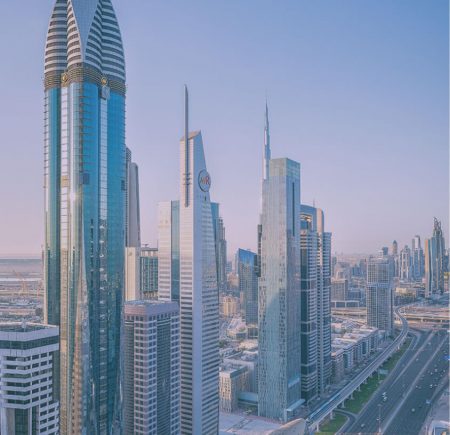 Stages of opening a company
Obtaining a license

Drafting and signing the charter

if the previous steps were successful

Получение Estabishment cGetting an Establishment cardard

(immigration registration card)

Registration and receipt of a resident visa

Opening a corporate bank account

95% of customers open it immediately after registration
Our Clients' FAQ
The price directly depends on the specific situation and the difficulty of acquiring a license, but the price for opening a company starts at $6000.
Typically, a freezone company can be set up within 10–15 days. This period may extend depending on the choice of a freezone and the strictness of regulations pertaining to your business activity, as obtaining certain permits may take up to a month.
Currently, there are barely any differences between these jurisdictions, as both have VAT and income tax. Freezone might be appealing as it usually offers a broader spectrum of business activities and greater flexibility in their combination. Moreover, freezones outside of Dubai and Abu Dhabi may also be cost-effective. The primary drawback of a freezone is the difficulty in opening a bank account, whereas in the mainland, an account can be set up within just 3 business days. In the mainland, it is not only cheaper and simpler to receive visas for employees, but, most importantly, almost all processes can also be expedited.
Cases
What we did
Formed a company
Helped acquire a visa within five working days
Opened an account within a month
Hired 20+ employees and assisted with their family visas
Continue to provide support to this day

Learn more

Our work, from establishing the company to fully employing the staff, took approximately a month and a half. The first Dodo Pizza location opened in Dubai in January 2023. We are very happy for them and continue to provide support by answering their questions in detail. This experience was also beneficial to us. Through our collaboration with Dodo, we realized that we can offer comprehensive legal support on all matters related not only to relocation but also to conducting business in a Muslim country.

Learn more
Write to us and we will be happy to help you